1. What is online document translation?
Online document translation is a practical and efficient way of converting written content from one language to another. There are currently several translation tools online, such as TranslaDocs, that enable users to translate documents without the need for expensive software or certified translators as a result of the expansion of the Internet.

2. What are the main advantages of using an online document translation service?
One of the main advantages of using an online document translation service is its convenience. Users can upload their paper to an online translation tool and have it translated in a few minutes rather than ought to hire a translator or use complicated software. That's particularly useful for companies needing to fast translate documents such as contracts or product descriptions.
Another advantage of using an online document translation service is the ability to translate large quantities of text quickly and easily. Whether you need to solve a business proposal, a legal document, or a novel. TranslaDocs can do the job for you in a matter of minutes. It can save you time and money, as you won't need to pay a professional translator or spend hours translating the text yourself.
3. What document formats does TranslaDocs currently support?
TranslaDocs currently supports a wide range of document formats, including DOCX, XLSX, XML, TXT, PPTX, PDF, MD, ODS, ODP, ODT, ODG, OTS, OTT, CSV, TSV, RTF, RESX, HTML, SRT, VTT, STL, SBV, SUB, ASS, DFXP, TTML You can translate files you need.
4. What are the steps involved in translating a document on TranslaDocs?
The steps to translating a document on TranslaDocs generally include:
Upload your document to be translated on this page.
Click on the "Translation" button.
Once the document upload is complete and TranslaDocs has finished processing your document. It will send you to another automatic page for you to choose the translation language (The language of your document + The language into which you wish your file translated).
On this page, you'll stand asked to select the document language and the language you'd like your document translated into. These two options will stand set by default.
Then click the "Continue translating" button to start translating your document.
Once your document has stood translated, the software will send you directly to the download page for your translated document.
Finally, click on the "Download translated document" link.
If you don't have the document, you can click here to translate it from an Url.
5. Why isn't everything in my document translated? What could be the cause?
Document translation is a complex process involving the conversion of scope from one language to another. However, sometimes not all of the range of a document is translated, which can be disappointing for users who expect a complete and accurate translation.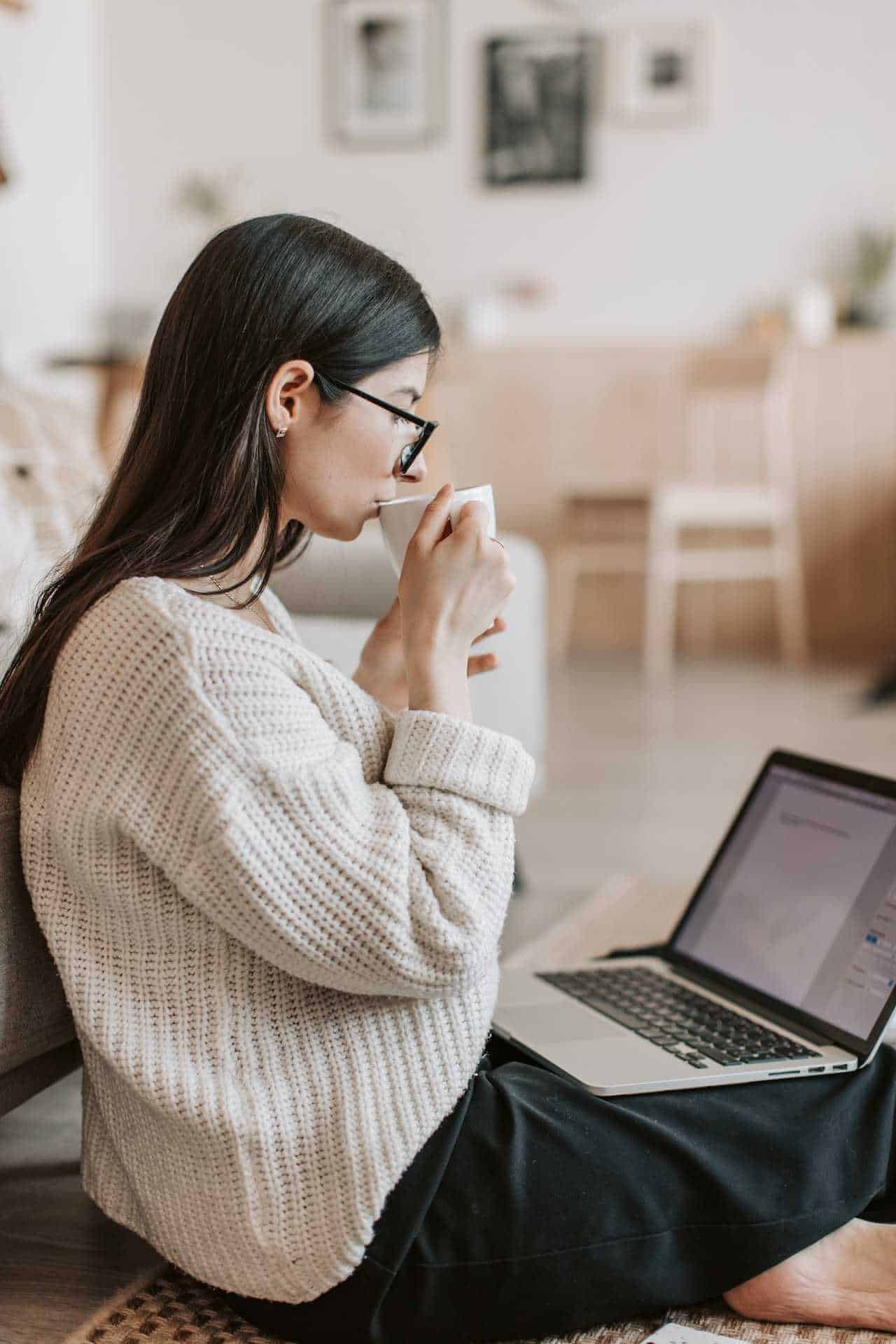 There are several reasons why not all the content of your document can stand translated. The first stands that some parts of the document may be unintelligible to the translation system, such as mathematical formulae or complex graphics. In addition, some documents may contain images or tables that cannot stand automatically translated.
Another reason they can't stand translated is that the Google Translate API may not bring into understanding cultural contexts and nuances of meaning. For example, some words may have different meanings in different languages and cultures can lead to inaccurate translations.
Finally, the quality of the translation can also be affected by the quality of the original. If, The original document contains grammatical or spelling mistakes. The translation is unlikely to be accurate. Although Google Translate's machine translation is becoming increasingly advanced, errors can still affect the quality of the translation. There may still be errors that affect the quality of the translation. That's why it's crucial to check the quality of the translation and to call in a human translator if required to ensure that the full content of the document is translated accurately and faithfully to the original.
6. Why is it crucial for individuals and companies to have access to a reliable translation service?
There are some reasons why individuals and companies must have access to a reliable translation service that could surely help you make the difference between success and failure. The translation isn't good if the original text has grammatical or spelling faults. What's more, in a world where business is increasingly international, it's to be able to share effectively with foreign customers, suppliers, business partners, and others.
Let's take a look at some of the specific use cases below:
Here are some models of typical use cases where TranslaDocs could help you translate your document.
For example, the translation of a legal contract, a medical report, a user manual, or a website.
Legal contract translation: A company can use TranslaDocs to automatically translate a legal contract from one language to another, ensuring that all parties concerned fully understand the terms and conditions of the agreement.
Medical Report: A hospital or doctor's office could use TranslaDocs to generate a summary of a patient's medical history, including previous diagnoses and treatments for use in the patient's electronic medical record.
User manual: A technology company could use TranslaDocs to automatically generate user manuals for its products in multiple languages to make it easier for customers to understand and use the product.
Website: A company could use TranslaDocs to automatically translate the content of an HTML file on its website into multiple languages, making it accessible to a broader audience and potentially increasing sales.
In short, a reliable translation service is crucial for individuals and businesses wishing to establish effective commercial and personal relationships, as nicely as for companies looking to expand their online reach. TranslaDocs offers a reliable translation service to help users achieve these goals.
7. What are TranslaDocs' unique features and advantages over its competitors in the online document translation field?
TranslaDocs offers several unique features and benefits that set it apart from other online translation services.
Here are the unique advantages that set TranslaDocs apart:
One of TranslaDocs' unique advantages is that it adds no watermarks to sensitive documents standing translated, such as (Word, PDF, Excel, PowerPoint, OpenOffice, Markdown, text, and HTML). It ensures that the file remains professional and credible and can stand used for official or commercial purposes without any problems. As a result, we only add watermarks to documents we don't consider too sensitive, such as subtitle files.
Another unique advantage of TranslaDocs is the ability to keep the structure of the original document intact. It ensures that the translated document isn't accurate but too easy to read and understand. We use advanced technologies to keep the formatting, images, and tables of the genuine document so that the translated version is as similar as possible.
The version is as similar as possible.
The final unique advantage of TranslaDocs is that its online translation service is 100% free and will remain so.
Here are the unique features that set it apart:
TranslaDocs also supports an expansive mixture of files, including Word, PDF, Subtitles, Excel, PowerPoint, OpenOffice, Markdown, text, HTML, and more. That means you can use our service to translate anything from legal contracts and medical reports to user manuals and websites.
High levels of accuracy and quality: TranslaDocs features a powerful translation API that comes close to translating from a native speaker of the target languages.
Fast and easy to use: TranslaDocs is fast and easy to use you can upload and translate a document in just a few simple steps without the need for technical knowledge or software installation.
Furthermore, TranslaDocs stands out from its competitors' thanks to its advanced machine translation technology, which guarantees fast, accurate translations. Its user-friendly interface makes translating documents a breeze. TranslaDocs offers a wide range of known everywhere languages for translation, making it accessible to a global audience. Finally, TranslaDocs emphasizes data security and confidentiality, implementing strict measures to protect users' sensitive information. In conclusion, TranslaDocs stands out for its advanced technology, user-friendly interface, broad choice of languages, and commitment to data security.
All these unique points make our online translation service the ideal solution for companies and individuals who require communication effectively across borders.
These are all interesting points, but how can TranslaDocs make your day-to-day jobs easier?
8. How can TranslaDocs make your daily tasks easier?
One of the main ways TranslaDocs can make your daily tasks easier is by automating the document translation process. Whether you need to translate a client document or a legal contract, TranslaDocs can handle the task quickly and accurately, saving you valuable time.
Accuracy and quality are essential in document translation, and TranslaDocs ensures that translated documents are accurate and true to the original. TranslaDocss algorithm is constantly updated and improved, and the service also offers different levels of accuracy to meet different needs.
9. Why are accuracy and quality essential for document translation, and how does TranslaDocs ensure that translated documents are accurate and true to the original?
Document translation can have a substantial impact on business, communication, and overall understanding. That's why it's essential to get an accurate and quality translation. Incorrect translations can lead to misunderstandings, errors, and additional costs to correct the errors.
TranslaDocs understands the importance of translation quality and that's why we have developed state-of-the-art technology to ensure fast and accurate translations. We use advanced algorithms to deliver high-quality machine translations, taking into account context, culture, and linguistic nuances
Finally, TranslaDocs places a high priority on customer satisfaction. We are always listening to your comments and suggestions to continuously improve our translation technology and ensure the highest quality of translation for every document.
10. Are there any limitations to translating your document with TranslaDocs?
No. At TranslaDocs, we strive to provide fast, accurate translations for any document, regardless of size. Whether it's a short memo or a lengthy document, we can handle it.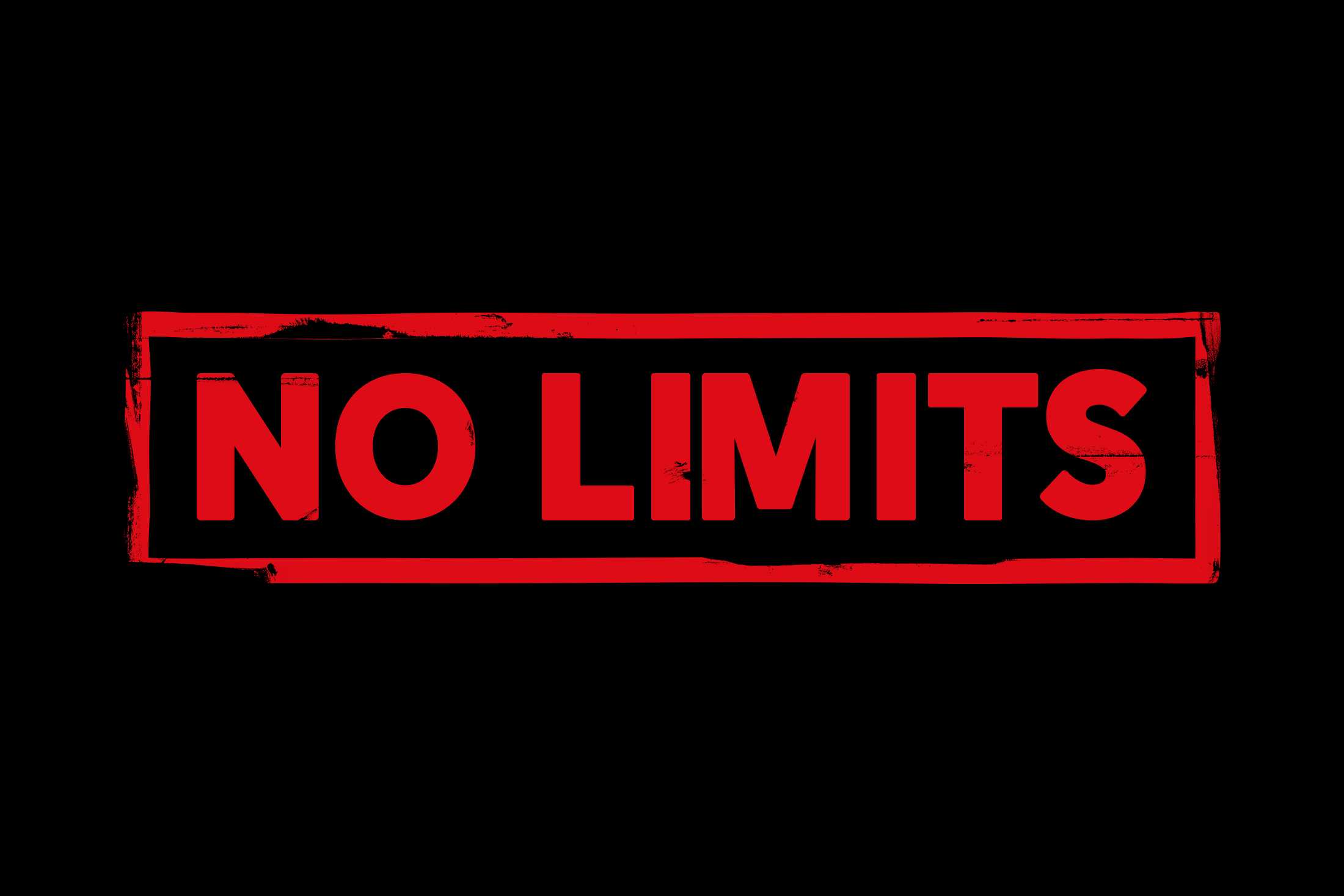 However, although we don't have a strict character limit, we advise users to divide large documents into smaller sections for more efficient translation. That enables us to guarantee high-quality, accurate, and easy-to-understand translations. Furthermore, dividing large documents into smaller sections helps us to handle the translation process more quickly, ensuring you receive your translated document on time.
We aim to provide the best possible experience for our users, and we'll do our utmost to meet your document translation needs, whatever their length. If you have any questions or concerns about the size of your document, please do not hesitate to contact our customer support team for assistance.
11. Do you add a watermark to your translated document?
No. At TranslaDocs, we understand the importance of preserving the integrity of your original document, especially when sensitive information is involved. That's why we ensure that your translated document isn't only accurate but secure.
To this end, we don't add watermarks to the translated document, except subtitle files, as other competitors do. Instead, we use advanced security measures to protect your information and guarantee the confidentiality of your file. These measures include secure document storage, encrypted data transmission, and strict access controls.
So whether you're translating a legal document, a confidential business proposal, or a personal letter, you can be sure that your file will remain secure and beyond all watermark-free with TranslaDocs.
12. How does TranslaDocs compare with its dedicated applications (Word, Excel, PowerPoint, PDF, Markdown, HTML, SOUS-TITRES) in times of features and functionality?
TranslaDocs uses the Google Translate API to provide users with more file translations. It's a fast, convenient, and reliable solution for translating documents into different languages. It differs from its dedicated applications (WORD, EXCEL, POWERPOINT, PDF, MARKDOWN, HTML, and SUBTITLES(.SRT, VTT, STL, SBV, SUB, ASS, DFXP, TTM)) in several ways.
Firstly, TranslaDocs, in contrast to its standalone programs, which stand focused on spreadsheet management, offers a vaster field of features and functionalities. The website presents a full document translation service.
Secondly, TranslaDocs is more user-friendly, faster, and more accessible. Unlike them, which may require you to add limits to the number of characters they can translate, TranslaDocs is easier to use, faster, and more accessible. TranslaDocs is easier to use, even for people with limited experience in document translation. Furthermore, TranslaDocs can be accessed from any device with an Internet connection, making it convenient for users on the move.
Thirdly, TranslaDocs is more cost-effective than the others, thanks to its smoother, easier-to-understand interface.
13. Do I need to install any software to translate a document with TranslaDocs?
No. You won't need to install any additional software to use TranslaDocs. All you ought is a stable Internet connection and a web browser to access the TranslaDocs translation tool. Then upload your document, select the target language you wish to translate, and wait for the results.
14. What will happen to the original document I uploaded to TranslaDocs for translation? Will it be deleted or kept on the site?
TranslaDocs design to protect your privacy and confidential information once you have uploaded your document for translation to the site. It will be automatically deleted after one hour to ensure the security of your data. We do this to protect your privacy and the sensitive documents you wish to translate in the future in our application. So you can utilize TranslaDocs with trust to translate your documents and share them with the world.
15. When should I use a translation tool to translate my document?
You ought to use a translation tool for documents with a defined format. For example, It could be a company report, a thesis, or a manual. You can also use it when the document intends to be read by someone else. It must therefore stand read, reread, and revised not by the machine translator but also by a native speaker of the target language with at least a basic knowledge of the subject. Even if the machine translation is not incorrect, the aim is to ensure that the document is easy for the reader to understand and that the words and phrases make sense. If the original document to stand translated is not necessarily grammatically correct (as a blog), it is dangerous to rely on machine translation. The use of punctuation, for example, can completely change the meaning of the text, as it is not suited to documents containing many "sensory" expressions, such as novels. On the other hand, machine translation is also very accurate for non-emotional documents, such as instruction manuals and documents that explain procedures using bullet points.
Finally, you should generally "use" a machine translation tool if you wish to translate a document in your native language or if you fix grammatical mistakes in papers for readers who only speak a language.
16. Why do institutions/universities require your diploma/certificate, and your transcript to be notarized?
Institutions/universities require your diploma/certificate and transcript to stand notarized for several reasons.
1. To guarantee the legitimacy of your education: Diplomas and transcripts are documents proving that a student has graduated from the school concerned and received the prescribed education. Notarization guarantees the authenticity and legitimacy of these documents, ensuring that they are not falsified or altered.
2. Submissions to public authorities and companies: In many cases, diplomas and transcripts stand required for submissions to public authorities and companies. The Notarized documents are recognized as lawfully valid and needed for job applications, employment, diploma evaluation, further study, or transfer within the country or abroad.
3. For international recognition: Notarized diplomas and transcripts also play a vital role in international recognition. Notarization may stand required by foreign universities and institutions to verify the authenticity of these documents. It stands hoped that notarization will facilitate the international transfer and accreditation of academic qualifications.
4. Protection and proper control of certificates: Notarization procedures also help to ensure the safety and management control of certificates. Notaries confirm the authenticity of documents and make official copies, thus preventing certificates from being lost, damaged, or misused.
Universities have strict eligibility rules that require documents to prove your eligibility. It's rare for someone to falsify them, and if they do. They can stand accused of falsifying official documents. Verifying eligibility can be very complicated, especially if you are taking the exam abroad (you may need to contact the authority that issued the exam).
17. What are the differences between English translation and Arabic/Hebrew in an official document, certified and translated by a translation tool and a professional translator?
English, Arabic, and Hebrew are different languages, and each has its characteristics in times of grammar and mode of expression. Consequently, there are many differences between English translations of official documents and Arabic or Hebrew translations.
1. Grammatical structure: English is based on subject-verb-object word order, while Arabic and Hebrew have subject-object-verb word order. That means that word order can differ even when translating the same sentence directly.
2. Writing system: English uses an alphabet, while Arabic and Hebrew use a writing system called Abujad. In Abujad, vowels are generally suppressed or neglected, so they are precise and necessary when translating.
3. Cultural considerations: When translating your official document, it's essential to take cultural differences into performance. It must be closely aligned with the target culture to allow for variations in expression and nuance in the language you translate your document into. Furthermore, when translating from Arabic and Hebrew, it is essential to correctly express certain religious words, idioms, and cultural norms.
4. Jargon and technical terms: Official documents may contain jargon and technical terms. English, Arabic, and Hebrew have different terminology systems, which translators must transcribe accurately and appropriately.
18. What do I have to worry about when translating an official document using a translation tool or a professional translator?
You ought to be careful about how you phrase your sentence. If your sentences don't match, the meaning of your official document will be difficult to convey. Translation between different languages is difficult to determine unambiguously, as the range of events and names to which it refers others. When translating official documents using a translation tool or a professional translator, it is thus best to keep the following points in mind:
1. Choose a professional translator: Official documents need to translate accurately, so it's choosing a professional translator you can trust. We recommend you check the translator's experience, expertise, and language skills and refer to his track record and reputation.
2. Using translation tools: Translation tools are sufficient but beware of the results of machine translations. Ensure the precision and context of official records. It's the tool used as a support, and the translator checks and corrects the results.
3. Understanding the context: Official documents may stand based on a specific context or legal requirement. Translators need to understand the purpose and target audience of the original copy and adapt the translation results accordingly. They must be aware of legal, regulatory, and cultural differences and ensure the translation is accurate and appropriate.
4. Maintain consistency: Official documents often require character. It is to maintain consistency of terminology and wording when translating. Creating a glossary or style guide and decoding according to it improves quality and ensures consistency.
5. Proofreading and editing: Once the translation is complete. It is to proofread and edit it. Proofreading by other translators and experts helps to identify and correct errors and inauthentic terms.
6. Protect confidential information: Official documents may contain personal information. It is to take security measures to ensure the security of confidential information during a translation project and when sharing translation results.
Translating official documents is an important task that demands precision and quality. If you don't have this option, pay slightly more and use a high-quality plan.
19. What information/documents should I request before hiring a company/translator to translate my official document?
Before hiring a professional translator to translate an official document, you may desire to ask if he holds a linguistic diploma in the language into which he will stand translating your document. You can ask for other documents, but this is not recommended, except your CV, birth certificate, and identity card.
20. What are the differences between a translation tool and a professional translator in an official translated document?
Today's translation tools are generally accurate enough to be used by private individuals for preliminary translations. However, professional translators hire for translations of legal documents. There are several differences between translation tools and experienced translators.
1. Translation quality: Professional translators have the linguistic expertise and translation skills to understand the context of your document and the intent to deliver accurate, natural translations. On the other hand, translation tools are based on mechanical processes and may not fully capture context and nuance, even if they are grammatically correct.
2. Cultural adaptation: Professional translators understand the cultural and social context of the target language and take account of appropriate phrasing and cultural nuances. Translation tools may not take into account cultural differences and specific expressions.
3. Customization: Professional translators can tailor their translations to the customer's requirements and the characteristics of the document. On the other hand, translation tools operate based on pre-programmed algorithms, which limits their flexibility and capacity for customization.
4. Translation review and feedback: Professional translators can review their translations and welcome feedback to improve them. Translation tools, on the other hand, can be self-learning but do not accept direct feedback.
21. Can I translate documents using a translation tool instead of a professional immigration translator?
No. The result will be mediocre. There will usually be errors to correct. The benefit of translation tools is generally not recommended for translating official documents such as immigration papers. Official records can require specialized knowledge and precise wording, and machine translation can struggle to meet these requirements.
Translation tools can capture the essential meaning and expression of the language it can be hard to accurately reproduce the finer nuances of translation, such as context, terminology, and nuance. In addition, the results of translation tools may contain mistranslations or inaccurate expressions.
For important documents and official translations, we recommend using trustworthy professional translators. Professional translators have specialized linguistic knowledge and translation skills and can provide accurate translations that meet the requirements and purpose of the document. They understand the specialization and conditions of the paper and can select the necessary translations and correct formulations.
Translation tools help translate everyday language and general texts, but for official documents, it is advisable to use a professional translator.
22. When can I use a translation tool for my immigration documents?
You can use translation tools for my immigration documents in the following cases.
1. All Uscis documents that have no legal value.
Uscis can send you an acknowledgment of receipt when you submit a form. However, if you'd like to read it in your language to make yourself more comfortable, you can use an online translation tool.
2. Read an immigration form.
Even if you have a good command of English, there may be times when you want to read it in your mother tongue. However, it's advisable to translate the text yourself to ensure that the translation results are accurate. Even if you use a translation tool, you are responsible for any inaccuracies in the translation results.
23. Which documents do not require translation?
Documents that do not require translation may fall into the following categories:
1. Use in the same language zone: The document used in a specific language zone. No translation is required. For example, if a paper written in English stands utilized in an English-speaking country. No additional translation is required.
2. Own or internal use: The document is intended solely for own or internal use within a specific organization or group. No translation is required. However, if records are to be shared or communicated with people speaking other languages, translation may ought.
3. Provision of general information: The document stand intended to supply general knowledge and lives translated for readers who need to understand the language. No translation is required. However, the reader doesn't understand a particular language. A translation may be required.
However, depending on the circumstances and the purpose of the specific document, it may contain elements requiring translation. Determine the need it's considering the intended use of the paper, the target audience, and the content of the document.